The Importance of Encouraging Bible Verses for the Elderly or Senior Adults
As so many millions of people enter into their Senior it is so very important that they look to the word of God to find encouragement through the circumstances that come along with aging. Below we are going to list 70 encouraging Bible verses for seniors, the elderly, or however one classifies oneself. The word of God can speak peace, truth, and life into those of any age.
---
The Importance of Being Encouraged by the Word of God through Scripture Verses
I want to illustrate what can happen to us as we age with something I remember a physician friend of mine told me many years ago. This was at a time when I still considered myself a member of a younger generation. Even though I was a much younger man back then, I was already old enough to be dealing with the aging process in the form of back pains that an older man might experience. 
However, my doctor knew that I had been going through some difficult times and he sensed that I was a bit depressed. He took a few moments to tell me that, although he wasn't a psychiatrist or psychologist, he had dealt with many patients with depressive symptoms. He especially referred to those symptoms being present in his patients who were older adults.
He went on to talk, in general, about patients who enter their senior years or take on the mantle of what we refer to as "senior citizens. He said that those in that season of life may have years of great life experience, but as they grew old they sometimes started looking at their past with much regret rather than looking forward. 
He described to me how many Senior adults would begin to deal with depressive thoughts because they looked back at their lives and felt as if they had not accomplished the goals that they had wanted to accomplish as younger men and younger women. Their focus would turn to the things that they had not accomplished, failures, or perceived failures in life.
But, let's be honest for a moment. Isn't that at least partially the case for all, or even most, Senior adults? Isn't there some sort of natural inclination for people to reach their later days of life and say, "Dear God, have I made a difference? Did I fight the good fight?"
The doctor cautioned me that as younger men and younger women begin to see the time of old age creeping up on them they should not be too critical or introspective about how they had lived their lives.
Certainly, it's fine to evaluate our spiritual condition at any age. Have we accepted the Salvation bought by Jesus, the free gift of life that He gives? Are we walking with Him in our senior years? Those are fine questions.
However, it is massive depression simply waiting to happen if the senior adult focuses in the rearview mirror of their lives on the things that they feel they didn't accomplish or failed at. Many seniors see a drawer full of unmet goals that they have not been able to achieve as they look into the past.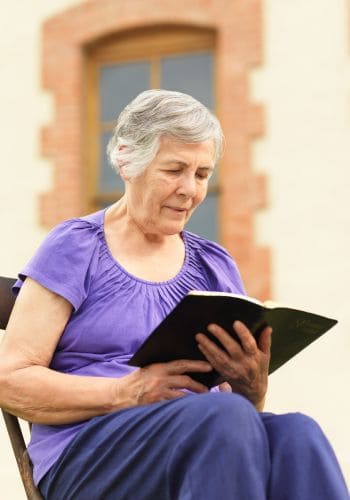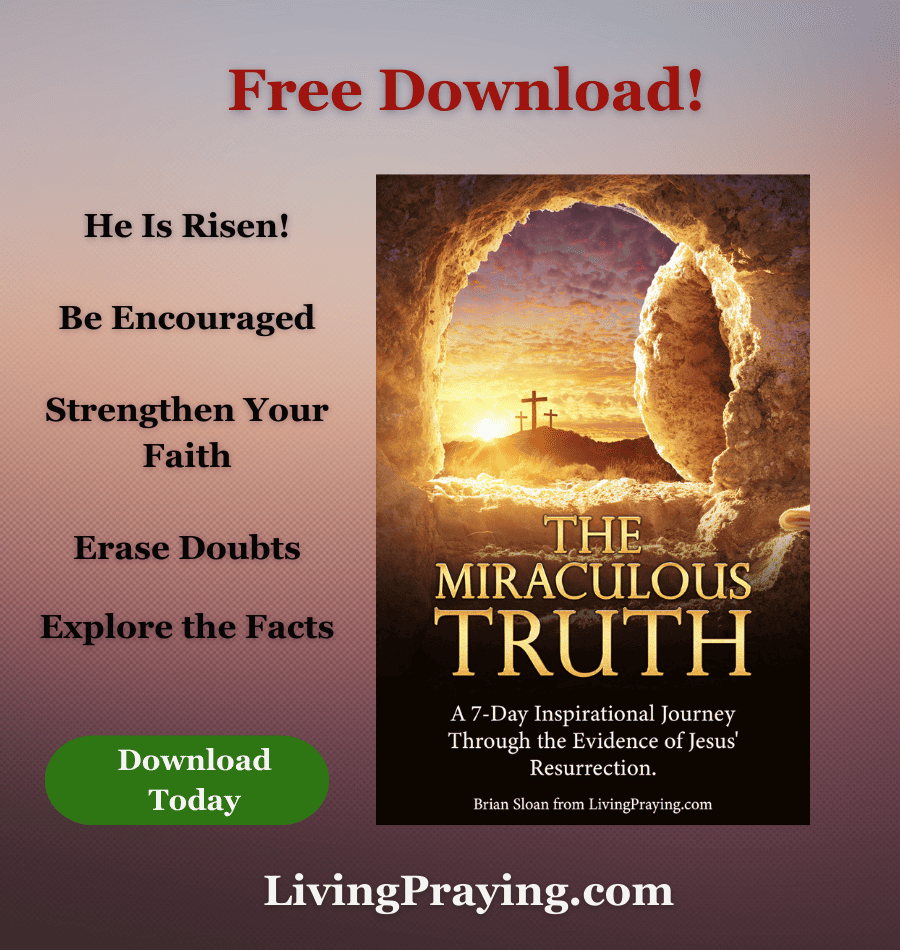 It's not honoring to God for any Christian to wallow in past failures or regrets. Sure, if the Holy Spirit reminds you of something that you need to repent of, do so. But also rejoice and reminisce about great times, wonderful friends, family relationships, and accomplishments that you've had and know, that if you are a Christian, there is a much greater world to come.
Some seniors may look back and think of how the Holy Spirit worked and they obeyed God's word by loving their heavenly father or trying to be a faithful servant – displaying the good news of God's love to others.
But what if they haven't? That still doesn't mean that a senior is condemned to a life of regret and sorrow over the past for the remainder of their lives. God's love and forgiveness are available now.
Sale
In all of my years of ministry, I have never seen someone who led a good, long life look back and say, "Well, I got it all right!" or "I accomplished everything I wanted to do." I have never seen a senior adult family member or dear senior friends who didn't have some things they wish they had done better.
As a matter of fact, when I'm watching a movie or something else on TV, – if I hear someone say, "I would do it all over again and wouldn't change a thing." Really?? So, this person's life was pretty much perfection. I don't buy it. The Bible is fairly clear on that:
" for all have sinned and fall short of the glory of God"

Romans 3:23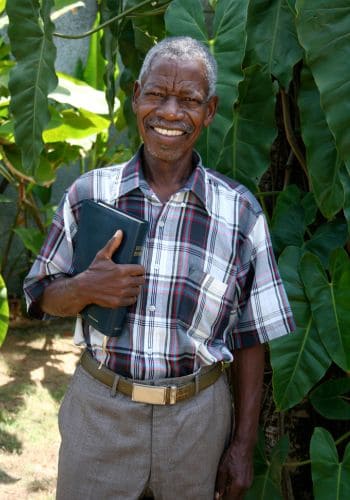 No one did things perfectly on this earth except Jesus. But guess what? It's HIs sacrifice and His sinless life that allows us and encourages us to celebrate today! If we have accepted Him as Savior, we can rejoice every day even when we don't feel like it – and even when the devil is reminding us of our past.
Lean on the word of God as you navigate your senior years. God has plenty of things to say to you. You are worth so much to Him.
Scriptures That Can Encourage and Bring Your Thoughts Away From Regrets
So, here are some favorite Bible verses that can remind all of us, especially seniors that God is there for us in every season of life. His Holy Spirit is there to comfort us in the difficult times and He is our "very present help" when we need Him most.
As with any list of scripture verses, make sure you look at the context of how and why it was spoken. This is not a blog post to teach each of these verses. However, here are 70 verses that you can lean on and find comfort in.
---
Encouraging Bible Verses For Seniors
I. Verses for Comfort in Times of Loneliness
Loneliness is a very troublesome struggle for many senior adults. We hope these encouraging Bible verses for seniors will comfort you.
Deuteronomy 31:6 – "Be strong and courageous. Do not be afraid or terrified because of them, for the LORD your God goes with you; he will never leave you nor forsake you."
Psalm 27:10 – "Though my father and mother forsake me, the LORD will receive me."
Hebrews 13:5 – "Keep your lives free from the love of money and be content with what you have, because God has said, 'Never will I leave you; never will I forsake you.'"
Psalm 139:7-10 – "Where can I go from your Spirit? Where can I flee from your presence? If I go up to the heavens, you are there; if I make my bed in the depths, you are there. If I rise on the wings of the dawn, if I settle on the far side of the sea, even there your hand will guide me, your right hand will hold me fast."
Matthew 28:20 – "And surely I am with you always, to the very end of the age."
Joshua 1:9 – "Have I not commanded you? Be strong and courageous. Do not be afraid; do not be discouraged, for the LORD your God will be with you wherever you go."
Psalm 23:4 – "Even though I walk through the darkest valley, I will fear no evil, for you are with me; your rod and your staff, they comfort me."
Psalm 46:1 – "God is our refuge and strength, an ever-present help in trouble."
Psalm 147:3 – "He heals the brokenhearted and binds up their wounds."
2 Corinthians 1:3-4 – "Praise be to the God and Father of our Lord Jesus Christ, the Father of compassion and the God of all comfort, who comforts us in all our troubles, so that we can comfort those in any trouble with the comfort we ourselves receive from God."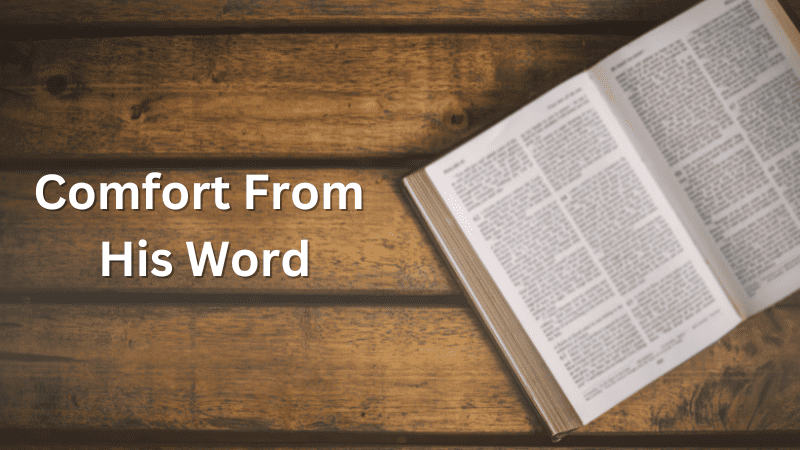 ---
II. Verses for Strength and Encouragement When We Feel Tired
I can certainly agree with those who say that our strength begins to fade and, therefore, we need much encouragement in the days of our gray hair. Let's have a look at the next set of encouraging Bible verses for seniors.
Psalm 73:26 – "My flesh and my heart may fail, but God is the strength of my heart and my portion forever."
Isaiah 40:29 – "He gives strength to the weary and increases the power of the weak."
Psalm 18:32 – "It is God who arms me with strength and keeps my way secure."
Isaiah 40:31 – "But those who hope in the LORD will renew their strength. They will soar on wings like eagles; they will run and not grow weary, they will walk and not be faint."
2 Corinthians 12:9 – "But he said to me, 'My grace is sufficient for you, for my power is made perfect in weakness.' Therefore I will boast all the more gladly about my weaknesses, so that Christ's power may rest on me."
Psalm 121:1-2 – "I lift up my eyes to the mountains—where does my help come from? My help comes from the LORD, the Maker of heaven and earth."
Psalm 46:1-2 – "God is our refuge and strength, an ever-present help in trouble. Therefore we will not fear, though the earth give way and the mountains fall into the heart of the sea."
Psalm 29:11 – "The LORD gives strength to his people; the LORD blesses his people with peace."
Isaiah 41:10 – "So do not fear, for I am with you; do not be dismayed, for I am your God. I will strengthen you and help you; I will uphold you with my righteous right hand."
1 Peter 5:10 – "And the God of all grace, who called you to his eternal glory in Christ, after you have suffered a little while, will himself restore you and make you strong, firm and steadfast."
---
III. Verses for Times of Doubt and Uncertainty
As I entered my mid-sixties I was plagued with doubt and uncertainty about the future. I had a health scare or two, worried more about my family, and looked into the mirror and started to see the face of an old man that I didn't recognize. There was doubt and uncertainty about many things. However, we still have the word of god and His promises to stand on. Let's focus on Him and His word. Here are other encouraging bible verses for Seniors and others.
Proverbs 3:5-6 – "Trust in the LORD with all your heart and lean not on your own understanding; in all your ways submit to him, and he will make your paths straight."
Jeremiah 29:11 – "For I know the plans I have for you," declares the LORD, "plans to prosper you and not to harm you, plans to give you hope and a future."
Isaiah 41:10 – "So do not fear, for I am with you; do not be dismayed, for I am your God. I will strengthen you and help you; I will uphold you with my righteous right hand."
2 Timothy 1:7 – "For the Spirit God gave us does not make us timid, but gives us power, love and self-discipline."
Romans 8:28 – "And we know that in all things God works for the good of those who love him, who have been called according to his purpose."
2 Corinthians 4:16-18 – "Therefore we do not lose heart. Though outwardly we are wasting away, yet inwardly we are being renewed day by day. For our light and momentary troubles are achieving for us an eternal glory that far outweighs them all. So we fix our eyes not on what is seen, but on what is unseen, since what is seen is temporary, but what is unseen is eternal."
Psalm 37:23-24 – "The LORD makes firm the steps of the one who delights in him; though he may stumble, he will not fall, for the LORD upholds him with his hand."
Proverbs 16:9 – "In their hearts humans plan their course, but the LORD establishes their steps."
Psalm 138:8 – "The LORD will vindicate me; your love, LORD, endures forever—do not abandon the works of your hands."
Romans 8:37-39 – "No, in all these things we are more than conquerors through him who loved us. For I am convinced that neither death nor life, neither angels nor demons, neither the present nor the future, nor any powers, neither height nor depth, nor anything else in all creation, will be able to separate us from the love of God that is in Christ Jesus our Lord."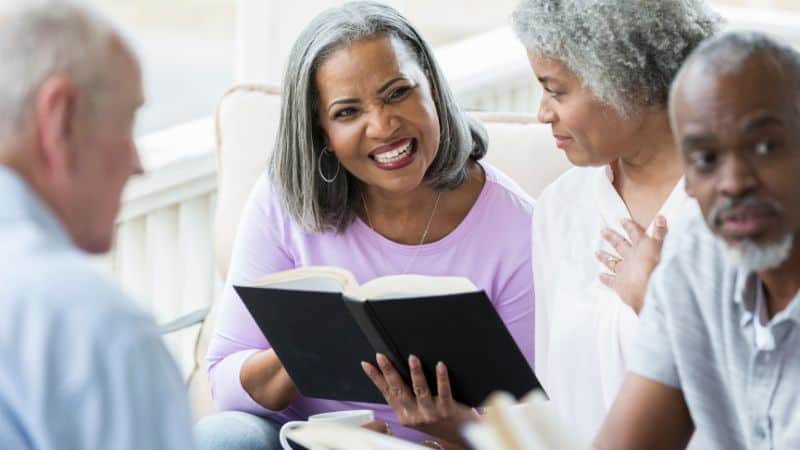 ---
IV. Verses for When We Feel We Don't Matter
This is sometimes one of the toughest feelings of them all for an older person. They begin to feel that because they don't play the part in life that they once did that they are just not important. Well, that's not true in the mind of God. And, if that's not true in His mind, then how is it? It's not true. You do matter. don't let the enemy tell you any differently!
Psalm 139:14 – "I praise you because I am fearfully and wonderfully made; your works are wonderful, I know that full well."
Jeremiah 31:3 – "The LORD appeared to us in the past, saying: 'I have loved you with an everlasting love; I have drawn you with unfailing kindness.'"
Romans 5:8 – "But God demonstrates his own love for us in this: While we were still sinners, Christ died for us."
Ephesians 2:10 – "For we are God's handiwork, created in Christ Jesus to do good works, which God prepared in advance for us to do."
Isaiah 46:4 – "Even to your old age and gray hairs I am he, I am he who will sustain you. I have made you and I will carry you; I will sustain you and I will rescue you."
1 Corinthians 15:58 – "Therefore, my dear brothers and sisters, stand firm. Let nothing move you. Always give yourselves fully to the work of the Lord, because you know that your labor in the Lord is not in vain."
Galatians 6:9 – "Let us not become weary in doing good, for at the proper time we will reap a harvest if we do not give up."
Matthew 10:29-31 – "Are not two sparrows sold for a penny? Yet not one of them will fall to the ground outside your Father's care. And even the very hairs of your head are all numbered. So don't be afraid; you are worth more than many sparrows."
1 Peter 2:9 – "But you are a chosen people, a royal priesthood, a holy nation, God's special possession, that you may declare the praises of him who called you out of darkness into his wonderful light."
1 Peter 5:7 – "Cast all your anxiety on him because he cares for you."
---
V. Verses for Seeking Peace in Troubled Times
Peace. Peace of mind is what we so long for. And if we focus on the things of God and what He has to say we will not only have peace in our minds, but peace in our emotions – the kind of peace that will let you rest and sleep well at night! Here are other encouraging bible verses that can be blessings for many, including seniors.
John 14:27 – "Peace I leave with you; my peace I give you. I do not give to you as the world gives. Do not let your hearts be troubled and do not be afraid."
Philippians 4:6-7 – "Do not be anxious about anything, but in every situation, by prayer and petition, with thanksgiving, present your requests to God. And the peace of God, which transcends all understanding, will guard your hearts and your minds in Christ Jesus."
Isaiah 26:3 – "You will keep in perfect peace those whose minds are steadfast, because they trust in you."
John 16:33 – "I have told you these things, so that in me you may have peace. In this world you will have trouble. But take heart! I have overcome the world."
Psalm 34:4 – "I sought the LORD, and he answered me; he delivered me from all my fears."
Matthew 11:28-30 – "Come to me, all you who are weary and burdened, and I will give you rest. Take my yoke upon you and learn from me, for I am gentle and humble in heart, and you will find rest for your souls. For my yoke is easy and my burden is light."
Psalm 37:7 – "Be still before the LORD and wait patiently for him; do not fret when people succeed in their ways, when they carry out their wicked schemes."
Isaiah 32:17 – "The fruit of that righteousness will be peace; its effect will be quietness and confidence forever."
Psalm 55:22 – "Cast your cares on the LORD and he will sustain you; he will never let the righteous be shaken."
Psalm 4:8 – "In peace I will lie down and sleep, for you alone, LORD, make me dwell in safety."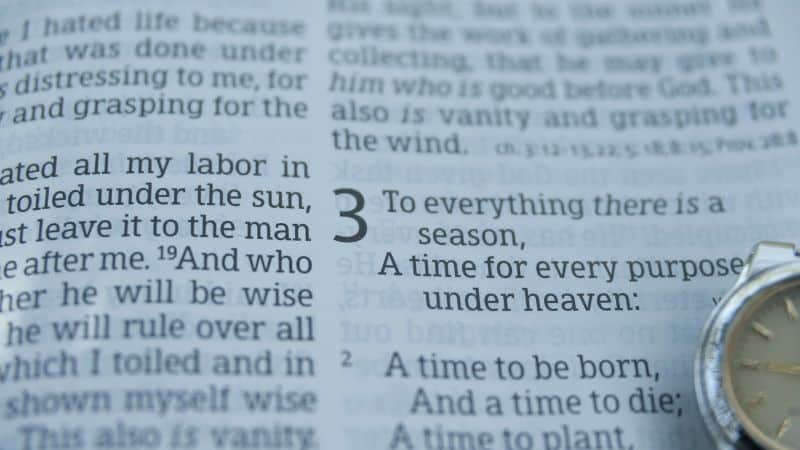 ---
VI. Verses for Embracing Wisdom and the Value of Age
It's really interesting in today's culture to see people fight so hard against aging. I'm not speaking of fighting against poor health as a result of aging. But many people simply don't want to be perceived as old. However, the Bible has so many good things to say about seniors as their wisdom can be worthy of honor. And to those who have led and served believers, the Bible says they are worthy of double honor.
Proverbs 16:31 – "A gray head is a crown of glory;It is found in the way of righteousness." (NASB)
Job 12:12 – "Is not wisdom found among the aged? Does not long life bring understanding?"
Psalm 71:18 – "Even when I am old and gray, do not forsake me, my God, till I declare your power to the next generation, your mighty acts to all who are to come."
Psalm 92:14 – "They will still bear fruit in old age, they will stay fresh and green."
Isaiah 46:4 – "Even to your old age and gray hairs I am he, I am he who will sustain you. I have made you and I will carry you; I will sustain you and I will rescue you."
Proverbs 20:29 – "The glory of young men is their strength, gray hair the splendor of the old."
Titus 2:2-3 – "Teach the older men to be temperate, worthy of respect, self-controlled, and sound in faith, in love and in endurance. Likewise, teach the older women to be reverent in the way they live, not to be slanderers or addicted to much wine, but to teach what is good."
Proverbs 17:6 – "Children's children are a crown to the aged, and parents are the pride of their children."
Psalm 91:16 – "With long life I will satisfy him and show him my salvation."
Isaiah 40:28-31 – "Do you not know? Have you not heard? The LORD is the everlasting God, the Creator of the ends of the earth. He will not grow tired or weary, and his understanding no one can fathom. He gives strength to the weary and increases the power of the weak. Even youths grow tired and weary, and young men stumble and fall; but those who hope in the LORD will renew their strength. They will soar on wings like eagles; they will run and not grow weary, they will walk and not be faint."
---
VII. Verses for Assurance of God's Eternal Promises
As we come into our golden years we need to be in god's word to constantly be reminded that there are wonderful things in store for those who have put their trust in Jesus Christ.
John 14:1-3 – "Do not let your hearts be troubled. You believe in God; believe also in me. My Father's house has many rooms; if that were not so, would I have told you that I am going there to prepare a place for you? And if I go and prepare a place for you, I will come back and take you to be with me that you also may be where I am."
Revelation 21:4 – "He will wipe every tear from their eyes. There will be no more death or mourning or crying or pain, for the old order of things has passed away."
1 Corinthians 2:9 – "However, as it is written: 'What no eye has seen, what no ear has heard, and what no human mind has conceived' — the things God has prepared for those who love him."
John 3:16 – "For God so loved the world that he gave his one and only Son, that whoever believes in him shall not perish but have eternal life."
2 Corinthians 5:1 – "For we know that if the earthly tent we live in is destroyed, we have a building from God, an eternal house in heaven, not built by human hands.
Romans 8:38-39 – "For I am convinced that neither death nor life, neither angels nor demons, neither the present nor the future, nor any powers, neither height nor depth, nor anything else in all creation, will be able to separate us from the love of God that is in Christ Jesus our Lord."
John 10:28-29 – "I give them eternal life, and they shall never perish; no one will snatch them out of my hand. My Father, who has given them to me, is greater than all; no one can snatch them out of my Father's hand."
1 John 5:13 – "I write these things to you who believe in the name of the Son of God so that you may know that you have eternal life."
Titus 1:2 – "In the hope of eternal life, which God, who does not lie, promised before the beginning of time."
John 11:25-26 – "Jesus said to her, 'I am the resurrection and the life. The one who believes in me will live, even though they die; and whoever lives by believing in me will never die. Do you believe this?'"
---
Conclusion:
In the twilight of our lives, when we reflect upon the years lived, the battles fought, the victories savored, and the lessons learned, we can feel so many emotions It's a time to appreciate the journey thus far and to prepare for what lies ahead. However, it can also be a time of uncertainty, worry, and sometimes loneliness. In these moments, turning to the timeless wisdom and comfort of God's Word can offer the strength and encouragement needed.
The Bible serves as a gentle reminder that we are never alone, no matter how old we get or how challenging the circumstances become. The Scriptures bring to light God's promises and His unchanging love for us. When we doubt, they reaffirm our worth and purpose. When we are tired, they can encourage us to use our strength to the greatest of our ability. In moments of despair, they can light a flame of hope. And in the stillness of our senior years, they remind us of the peace and joy that come from spending time in prayer and God's word.
And remember, the Bible illustrates the high esteem in which God holds the elderly, valuing their wisdom, experiences, and contributions. Passages that speak of a 'crown of glory' or being 'worthy of double honor' exalt the aging process as something to be honored and cherished, not feared or dismissed. It provides the reassurance that our value in God's eyes does not diminish with age; in fact, it flourishes.
Therefore, as we go through our senior years, let us lean heavily on the words of this Holy Book, using them as a source of strength, encouragement, and hope. Let's use them as a compass, guiding us toward the eternal promise of love and life in God's presence.
If you have an old, worn Bible that you love, read it and keep on reading it. If you have more time to study the Bible in your senior years, you may want a study bible. But, either way – stay in His word. cling to Him and His word. After all, in every season of life, and especially as we grow older, the Bible serves as a steady anchor, grounding us in the assurance of God's unwavering faithfulness and his timeless promises.
---